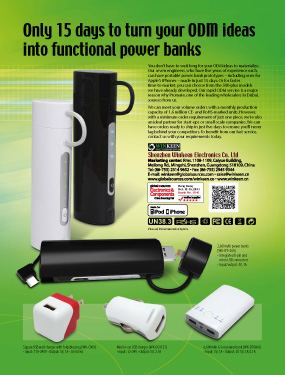 Share:




E-mail

Print

Bookmark
Shenzhen Winkeen Electronics Co.,Ltd.

Follow me

Only 15 days to turn your ODM ideas into functional power banks

5 Star China (mainland)
Visit Us

Who We Are | How to Find Us | Where to Stay | Other Information |
Who We Are



Mr. Zhang, Kevin -
Marketing Manager , Sales & Marketing Dept.

How to Find Us
Located in the middle of Shenzhen City, 2 hours from Hong Kong, 40 minutes to Luohu Railway Station and Shenzhen Bao'an International Airport.
We are also 40 minutes from Sea beach and 30 minutes to the commercial zone.
Other Information
We established several factories during the past years not only providing cameras, laptop batteries, chargers, AC adapters but also other digital devices such as solar chargers, iPhone/iPod accessories so a combined marketing center is very important for these sources.
Shenzhen Vietnam Hotel
Meilong Road, Longhua
Tel: (86 400) 8882888
Distance from hotel to office: 2 kilometre (8 minute)
Distance from hotel to airport: 40 kilometre (30 minute)
Distance from hotel to CBD: 20 kilometre (30 minute)
Distance from hotel to factory: 35 kilometre (40 minute)
Price Range: US$$50-80

More Information
Contact Details




Shenzhen Winkeen Electronics Co.,Ltd.
P.O. Box: 518109
1108-1109, Caiyue Bldg,
Meilong Road, Mingzhi,
Longhua
Shenzhen
Guangdong
China 518109
Tel: (86 755) 23149652 Ext : 810 (86 755) 29459344 Ext : 815
Fax: (86 755) 33894192
Mobile: (86) 18927483503


Homepage Address
http://www.globalsources.com/winkeen.co
Other Homepage Address
www.winkeen.cn


Chat with supplier using:

Key Contact:
Mr Zhang, Kevin
Marketing Manager
Marketing Department


Headquarters/Head Office

1408, Cambridge Road, TST,
Hong Kong SAR 0


Supplier and product information updated May 23, 2013.